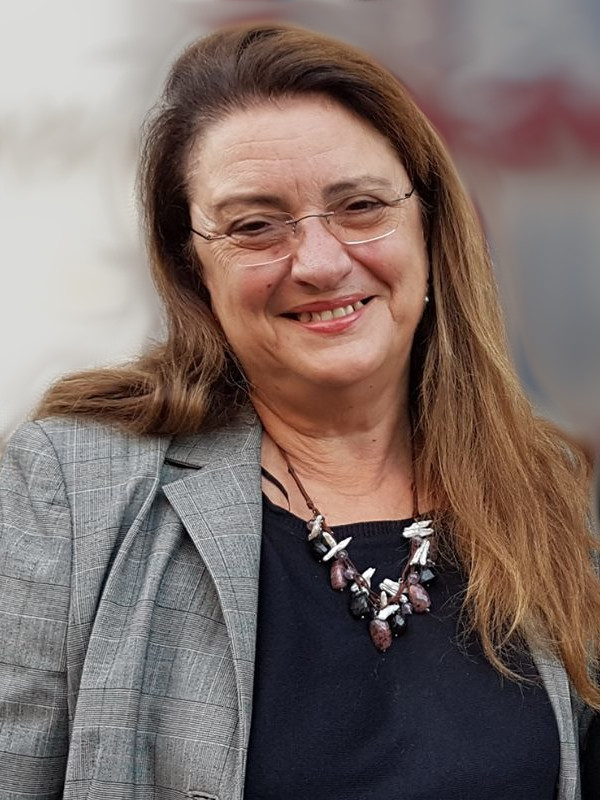 Rossana Berti was born in Livorno, Italy and trained her artistic skills at the Accademia di Belle Arti "Trossi Uberti". She also attended University in Pisa following a course in Political Science where she studied in depth sociology and anthropology subject related to European and extra European artistic expressions.
During her residency abroad, she had the occasion to attend courses on pre-Colombian art at the Universtiy "Santa Maria" of Valparaiso, followed by the teaching of human science and art in Chile, Ghana, Sudan, Tunisia and Egypt. Rossana has been an active artist since 1973, where she presented exhibitions and participated to artistic reviews where she won a number of prizes and obtained important acknowledgements for her artistic abilities and as a promoter of artistic reviews abroad.
In 1991 she was also apointed cultural attaché Ad Honorem" for having organised the first international exhibition of contemporary art by the Italian Embassy in Sudan.
Her exploits extend to this day after being the vice-president and president of the Women of the United Nations in Sudan and Ghana, and president of the Italian Women in Tunisia.
Her name and her works have attained international fame been pubblished on a number of papers and magazines, as well as being objects of interest on national and even some international television.
The Bookshop 'Libreria Cristina Pietrobelli' dedicated to her a catalogue that you can view online following this link:
CUORE DI TIGRE